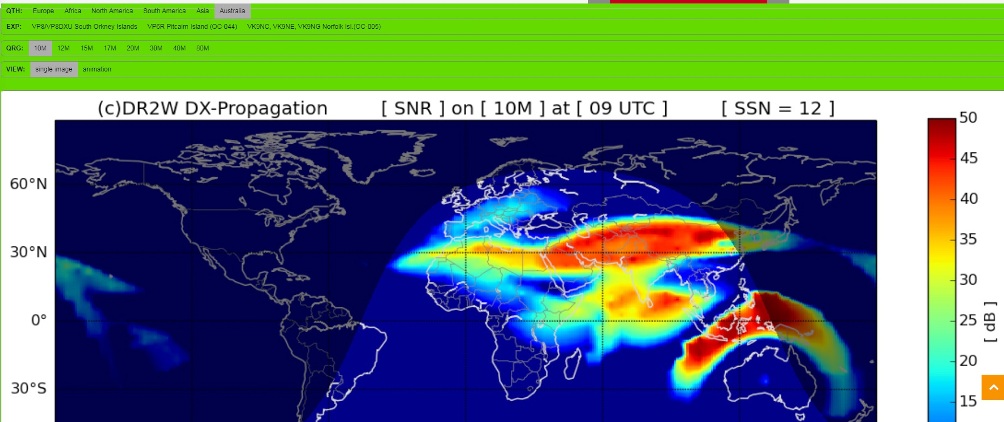 CQ DX Propagation Map for CB Radio Skip Prediction 10Metres – 12Metres.
QSL your DX QSO Contacts FREE Online at https://eqsl.AlphaXray.info
SELECT your CB Radio Station Country QTH (LOCATION)
SELECT BAND for CB – 10M Best as 11M will be BETTER!
For CB Radio Skip Prediction, select your Country and leave the the Band set to 10M for the current real time 11Metres DX Propagation Map and the possibility of CB Radio QSO's worldwide. NOTE Time on Map Base is UTC.
Dont forget to check out our many other (non classifieds) CB Radio related pages on this website, including all Secret CB Volumes PDF downloads and Scanner Frequency Lists!